Empowering Independence Through Customized, RN‑Led Home Care
Living in the comfort and familiarity of home for a lifetime is a goal for many people.
There's great peace to be found in remaining in control of our environment and daily life choices. This is an option for many older adults, through the support of a skilled and experienced in-home care provider.
At Jewish Family Home Care, we understand the value of home. It's our goal to ensure that home continues to be a safe haven, where independence is at the forefront of each individual's life.
To accomplish this, we first meet with you to listen to your concerns and develop a care plan to address them.
Our care professionals, guided by a registered nurse, will provide just the right level of assistance in any of the following areas:
Caring for someone with Alzheimer's disease or another type of dementia requires specialized training and expertise. Our caregivers are highly adept in helping those with dementia to feel at ease and to maintain purpose and meaning.
Personal care services empower older adults to maintain their preferred lifestyle and routines, with just the right level of support. Some of the many ways an in-home caregiver can help include bathing, preparing nutritious meals, medication reminders, and more.
Overnight care provides the peace of mind that a professional caregiver will be in the home and awake during the evening hours to maintain routines, enhance safety, and help with any needs that may arise.
When around-the-clock assistance is needed, 24-hour care is the ideal solution. We offer a combination of caregivers who live off-site, in rotating shifts, so that someone is always available, awake, and alert to meet both daytime and nighttime needs.
Recovery after a surgical procedure or hospitalization is eased through our wide range of post-surgical care services. Care during this time is also a vital component to preventing complications and the possibility of a rehospitalization.
It's crucial for family caregivers to take regular breaks from caregiving for self-care. Respite care services are available for just a few hours a week, overnight, for an extended vacation, or any time a family needs additional support.
A chronic health condition is easier to manage with the help of a trained and experienced care professional. Some of the conditions we're able to help with include Parkinson's disease, stroke, diabetes, Alzheimer's, COPD, and more.
Personal Emergency Response
A personal emergency response system (PERS) offers the assurance that help is available at the touch of a button, anytime, anywhere. We're pleased to partner with Guardian Care for a variety of personal emergency response and monitoring tools.
Frequently Asked Questions About Our Home Care Services
It can become challenging to continue to live at home when impaired mobility, cognitive issues, or a chronic health condition impact independence and safety. Home care offers the support needed to make living at home for a lifetime an achievable goal.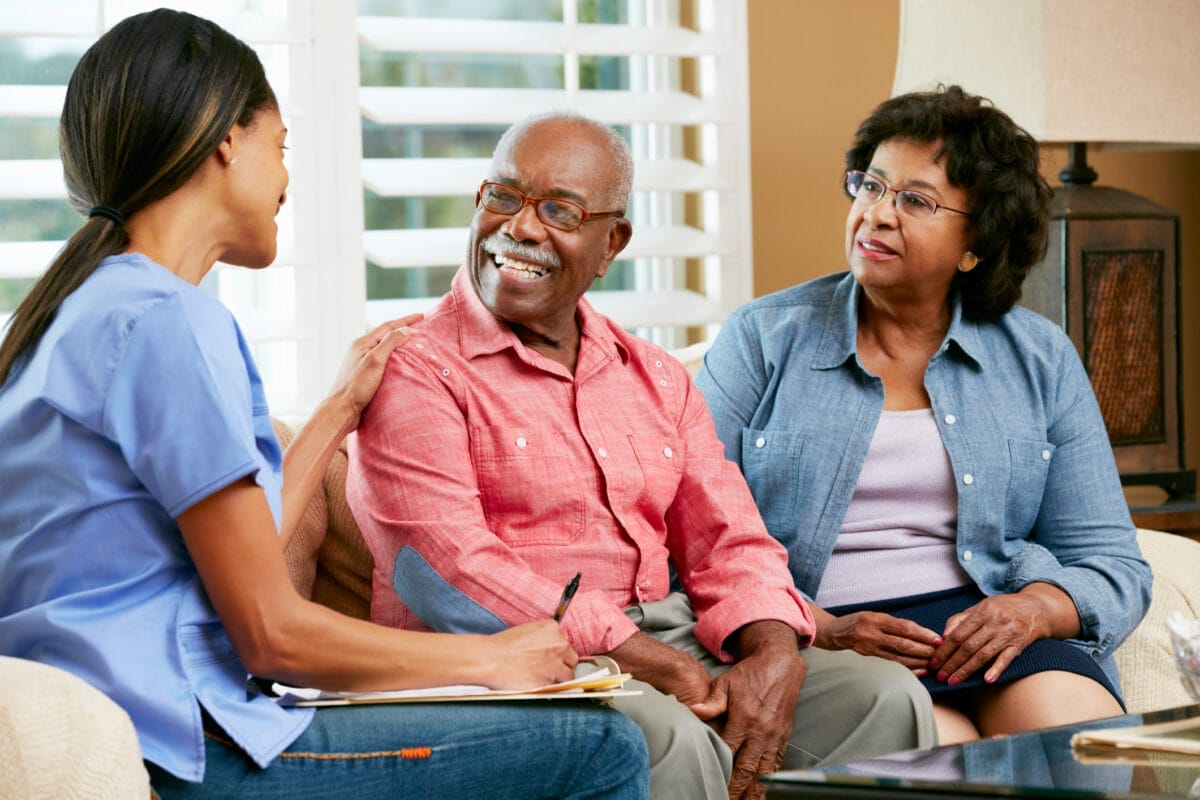 Learn More About How We Can Help!
We'd love to talk with you to learn about the challenges you're facing, and to offer the solution you need to help. Contact us for a free in-home consultation today!